If the names Shakespeare, Jane Austen, J. R. R Tolkien, C. S. Lewis and Queen Elizabeth curl your toes, you're probably an Anglophile – someone with a soft spot for Britain, its culture, history and traditions. For the Anglophiles who also love Christmas we've compiled some very British traditions for you to add to your celebrations this year: all you need to decide is which ones you'll be making your own.
1. VISIT THE UK'S BEST CHRISTMAS LIGHT DISPLAYS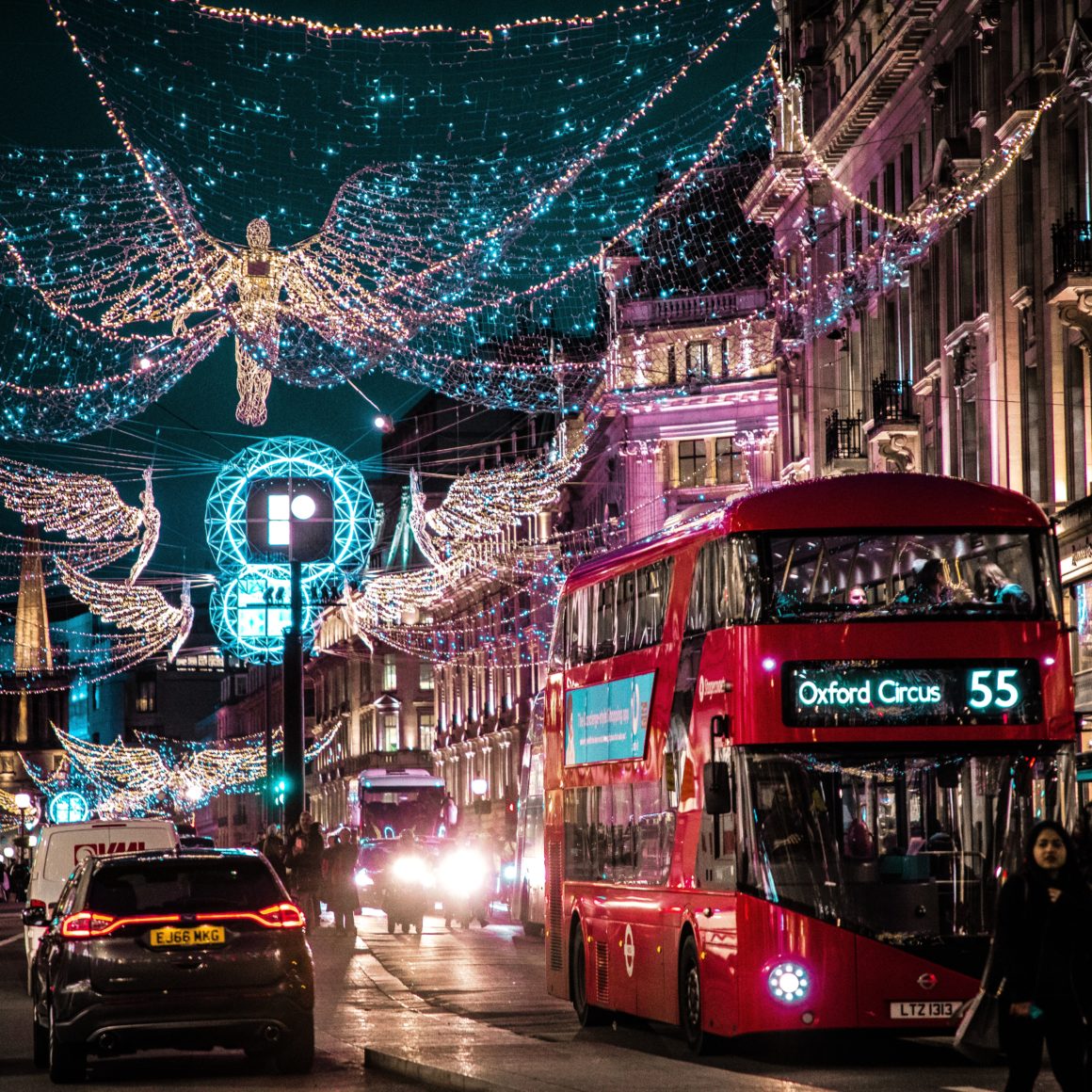 The first tingles of excitement for Christmas can officially begin when cities switch on their magical Christmas lights. If you're planning to head over to the UK before the end of the year be sure to take a night-time stroll through at least one of these spots, which local Britons claim are the most enchanting displays to visit. (Don't forget to call on Move Up UK Visa Solutions to take care of all your visa application needs before you go…)
EDINBURGH: George Street
LONDON: Regent Street & Oxford Street
LEEDS: Victoria Gardens
GLASGOW: George Square
MANCHESTER: Albert Square
BELFAST: City Hall
BRISTOL: Cabot Circus
2. UGLY CHRISTMAS JUMPERS
Join in a more modern British tradition and make sure you're kitted out with an immensely ugly Christmas 'jumper' (jersey) this December. London office Christmas parties are legendary for awarding prizes to the person sporting the ugliest Christmas jersey – an accolade people are strangely proud of – and retailers have really leaned into this trend, making ugly Christmas jerseys rather easy to come by. You can get on board this bizarre British trend by visiting www.fruugo.co.za or just buy a kit and make your own.

3. LETTERS
Here is some good news for those of us who have lost faith in the Post Office… Many children around the world write letters to Father Christmas in the days leading up to Christmas Day, but British folk never post them. Once the children have written a letter to Santa Claus they are thrown onto the fire, sending the ashes up the chimney so that Santa can read their contents in the smoke as it reaches his home in the North Pole.

4. CARDS & TREES
In 1846, the tradition of sending Christmas cards began in Britain – a whole five years after the first Christmas tree was displayed at Windsor Castle in 1841. Queen Victoria's German husband, Prince Albert, introduced the Germanic tradition of placing decorated fir trees in the house and only a few years afterwards, nearly every home in England had one. But do take note: according to British tradition, the decorations should come down 12 days later (on 5 January).
5. MISTLETOE
Often mistaken for an American custom, hanging mistletoe over a doorway is an even older British tradition associated with Christmas and is said to bring good luck. If you find yourself caught beneath the mistletoe with someone, consider this due warning that you're expected to kiss them. Just make sure you get caught on the threshold with a romantic interest and not your cousin… For easy online shopping for modern Christmas decorations and table settings, try the Woolworths online store.
6. CAROLS
In the UK it's common for groups of singers go from house to house collecting money for charity and singing traditional Christmas songs. Three famous British Christmas carols to try out are: Good King Wenceslas, The Holly and The Ivy and We Three Kings.
7. FATHER CHRISTMAS
British children don't open their presents on Christmas Eve. Father Christmas brings their presents in the night after they are fast asleep, then they open them on the morning of the 25th. Many Britons leave a little treat for him too – usually brandy and a mince pie and not the American substitute of milk and cookies. Why not up the ante by trying best-selling, British cookbook author, Nigella Lawson's recipe for star-topped homemade mince pies.

8. STOCKINGS
Rather than hanging stockings on the mantle above the fireplace, British children hang them at the end of their bed hoping they will be filled by Christmas morning. It might be difficult for 'Santa' to fill without waking the little ones, which is perhaps why American parents changed the location…
9. CHRISTMAS 'DINNER'
In Britain the most important Christmas meal is a big family dinner on 25 December, but you'd be mistaken if you assumed Christmas dinner was eaten at night-time. A traditional Christmas dinner in the UK is served at midday or early afternoon. During UK winters, it's dark by 4pm in the afternoon, which might explain the unusual timing of the main celebratory meal. A twentieth-century British Christmas dinner is roast turkey with carrots, potatoes, peas, Brussels sprouts, parsnips and gravy, often served with sausages and bacon too. The traditional Christmas dinner dessert? A flaming, fruity, boiled Christmas pudding served with brandy butter, of course! Try it before you knock it. Take a look at famous British chef, Jamie Oliver's Christmas trimmings recipes for some real English recipes.
10. CRACKERS
A Christmas cracker is a cardboard tube, covered in pretty Christmas foil and twisted at both ends. Originally from China, Christmas crackers reached Britain in the nineteenth century. Shaped like a large sweet, each person crosses their arms, using their right hand to hold their own cracker and pulls their neighbour's cracker with their left hand. The crackers then break open with a bang, spilling their contents on the table and floor. Standard crackers usually contain a small plastic toy, a (lame) joke to be shared at the table and a folded, paper crown. These days you can buy luxury crackers with more expensive, high quality contents – and, hopefully, better jokes!
11. CROWNS
Folded up in each Christmas cracker is a different coloured paper crown made of tissue paper. Everyone at the table dons their crowns, adding to the festive atmosphere. The paper hat was added to crackers in the early 1900s and the tradition continues today. (If you don't believe us, just watch Bridget Jones' Diary again and see which British Christmas traditions you can spot…)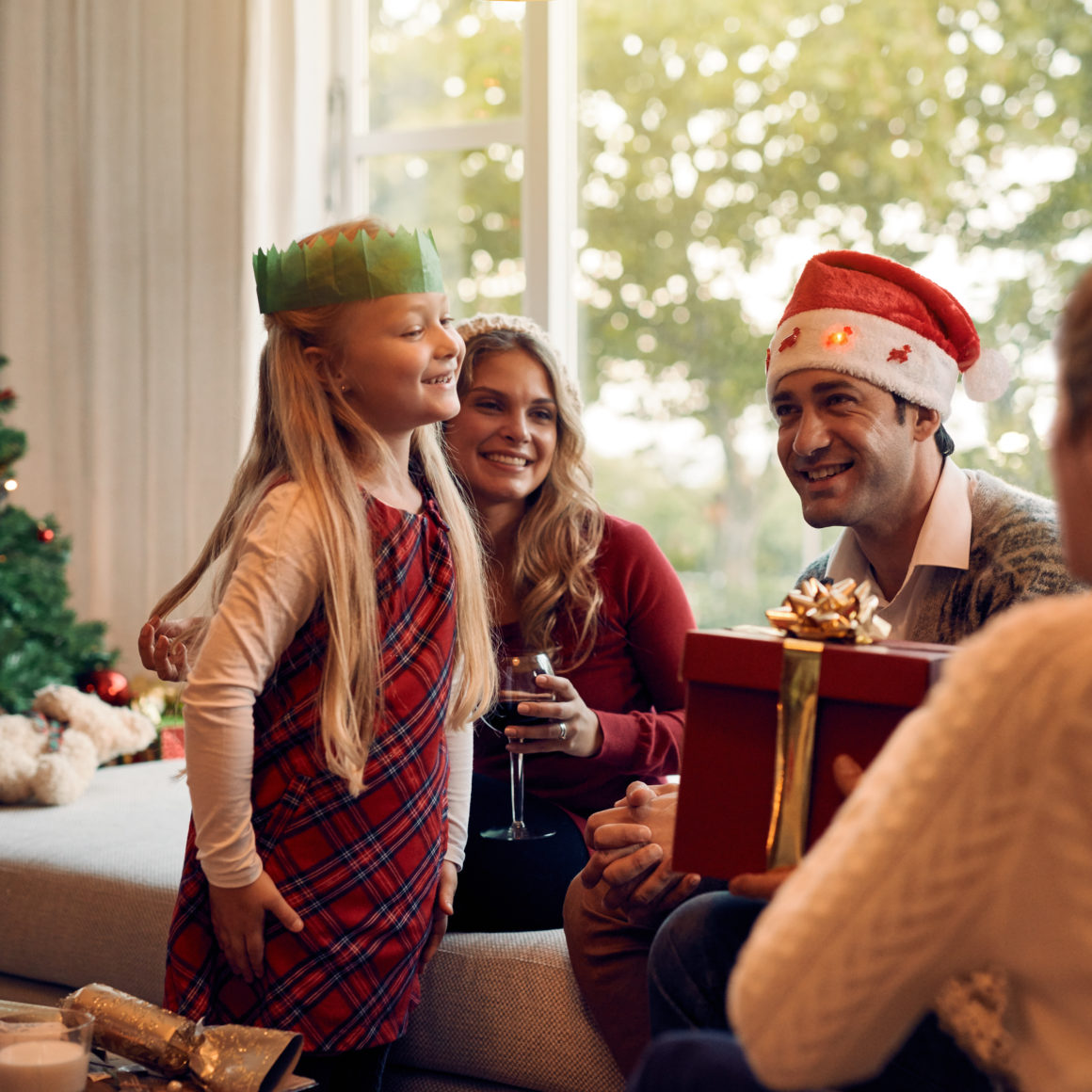 12. WASSAIL
Wa-what? Wassail is an Old English word that literally means 'good health' or to 'be healthy', but in this case it's a hot, mulled drink. It's served like a hot cider, but it can also be made with wine. Traditionally it was topped with slices of toast as sops (a piece of bread to soak up the liquid), but luckily that has gone out of style!
13. ROYAL CHRISTMAS MESSAGE
The tradition of sending out a Christmas message to the public began in 1932 with King George V. These days Her Majesty, Queen Elizabeth II, gives the royal address on Christmas Day at 3pm from Buckingham Palace, in England. South Africans can watch her address via the BBC channels or later on the The Royal Family YouTube channel. Get a taste of the Queen's Christmas messages by watching her 2017 address.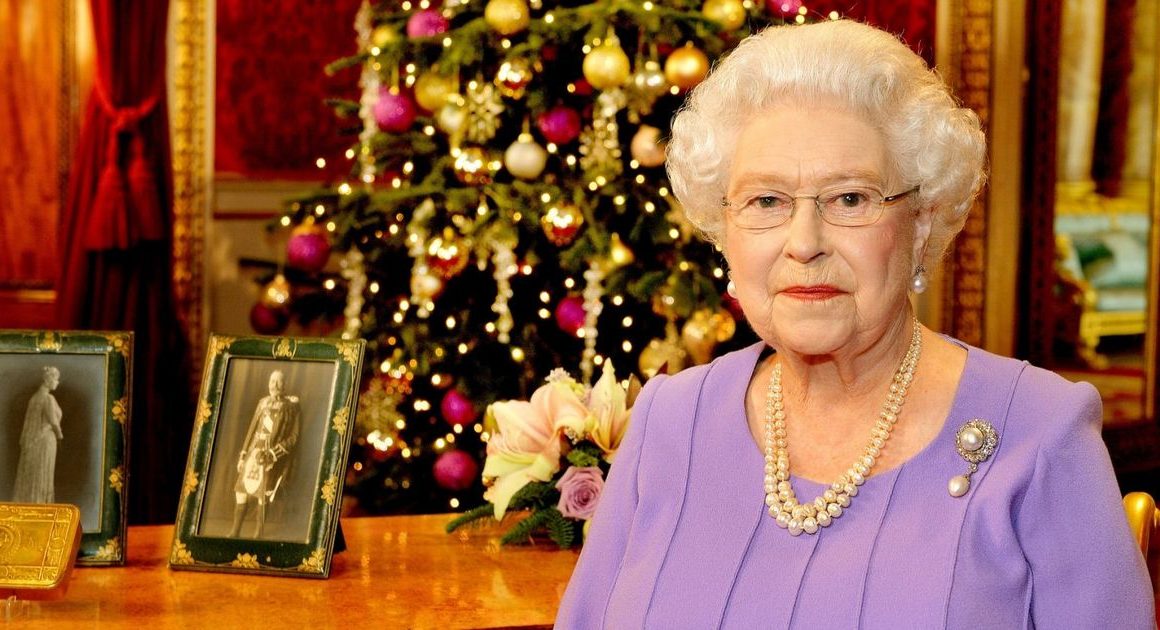 14. TEA
Christmas tea usually rolls around by 6pm and is the second sit-down session with family and delicious holiday treats. Mince pies or sausage rolls might accompany the tea party, but instead of serving Lipton, which apparently some Brits turn their noses up at, for a fancy British alternative try finding PG Tips – a tea brand that originated in the UK in the 1930s.
15. A BRACING CHRISTMAS DAY WALK
At a certain point on Christmas Day in most British households, someone will get cabin fever and decide that they've been inside too long, forcing everyone to put on their winter gear and take a brisk stroll to the local park or countryside. (It is also tradition for children to moan about this every year). If you're in South Africa for Christmas, however, at least you'll be able to go for a walk in the sunshine and in shorts.
16. BRITAIN'S FAVOURITE CHRISTMAS MOVIE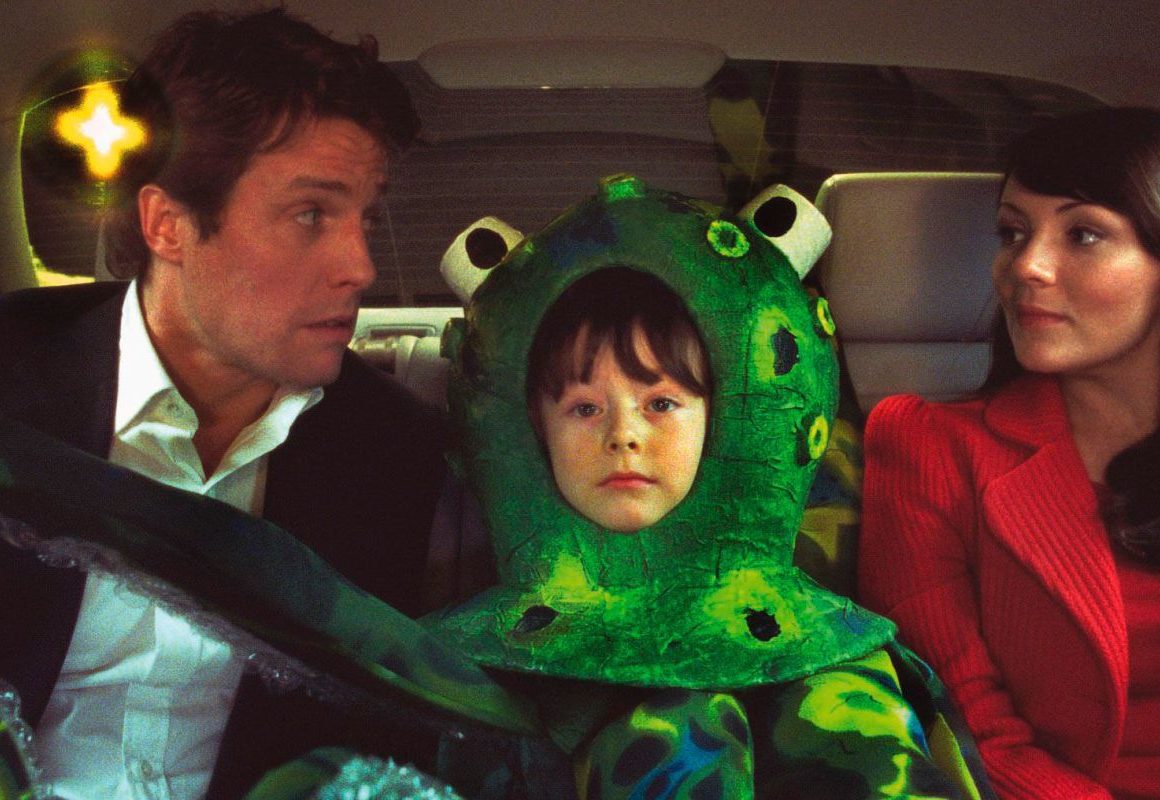 A 2016 poll of British folk revealed that Love Actually (2003) is their favourite Christmas movie. The all-star-cast chick-flick was voted the winner in a survey of over 1,500 people, beating nineteen other much-loved Christmas movies that made it into the top 20. Written by Richard Curtis, who was also behind movies such as Notting Hill (1999), Bridget Jones' Diary (2001) and Four Weddings and a Funeral (1994), the movie tells ten interlinked stories of love around Christmas time, featuring some of the UK's favourite actors: Hugh Grant, Liam Neeson, Alan Rickman, Bill Nighy, Emma Thompson, Keira Knightly, Martin Freeman and Colin Firth. However, when you choose watch this Christmas flick is up to you.
Coverage from the media: